Tis the season for reevaluating our physical and mental health, as well as our surroundings.
For many of us, young and old, creating a New Year's resolution is a thing of the past – but, for good reason, as we age, adopting a resolution that focuses on health and wellness can prove quite beneficial.
Here are five positive resolutions that seniors should consider adopting this new year:
MAKE NUTRITION A PRIORITY
Aging adults require fewer calories, but just as many nutrients. Choose a resolution that encourages you to eat more nutrient-rich fruits and vegetables, whole grains, seafood, lean meats and poultry, beans, nuts, and seeds. Also, consider consuming less sugar-sweetened drinks and desserts, white bread, and pasta made from refined grains.
CHOOSE TO MOVE YOUR BODY
Staying active is not just the key to healthy aging, but also, it may be the key to a longer life. Incorporating an exercise regime of walking, jogging, or cycling in seniors can drastically improve physiological characteristics such as blood pressure, resting heart rate, maximum pumping capacity, and muscle mass. For some people, the improvements are so significant that baseline levels match those from their early 20s.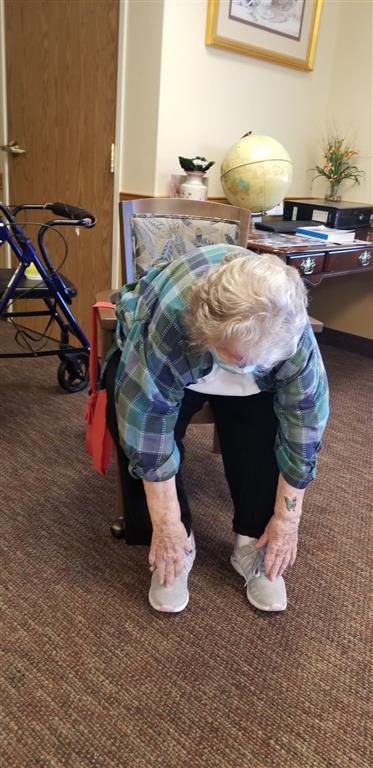 UNDERSTAND YOUR FINANCES
Issues handling one's own finances may be a sign of early dementia and/or a need for some additional daily assistance. We want to protect our elderly loved one from being vulnerable to fraud and abuse, as well as the stress of mismanaged budgets. Scattered accounts can lead to costly financial errors and fraud, so consider making a resolution to whittle down accounts. Automate payments and use direct deposit for income sources. When we reduce vulnerability, we decrease stress for our loved ones and our caregivers.
MAKE TECHNOLOGY YOUR FRIEND
Many seniors embrace the use of technology to keep up on the latest news or to video chat with grandchildren who live far away. Staying connected with friends and family has many health benefits for older adults, making it an ideal New Year's resolution for seniors who have yet to jump aboard the technology train.
This year, consider learning how to use a social media platform, like Facebook. You could also learn how to send a video message to a family member or friend from your cell phone. Ask a loved one for a tutorial or sign up for virtual technology lessons which are often free for seniors.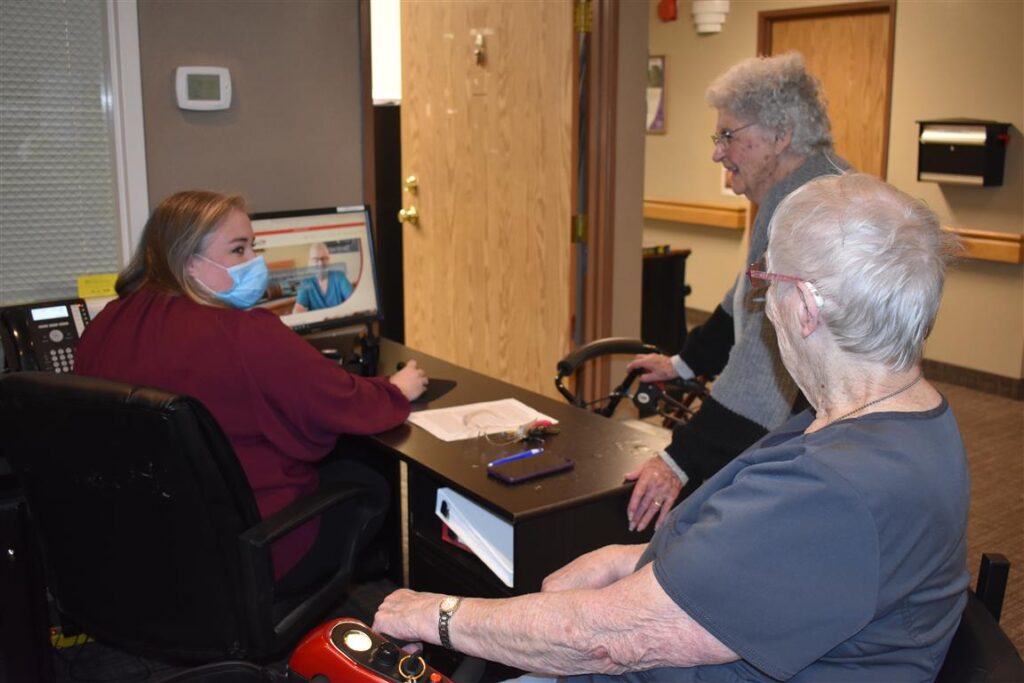 GIVE BACK THROUGH VOLUNTEERING
Volunteering is a great way to give back to the community, but it also benefits your own health. Doing something for someone else provides a sense of accomplishment, increases self-confidence, and can bring fulfillment to your life. It also connects you with like-minded individuals which is great for your mental well-being. This year, find an organization to get involved with to help your neighborhood and reap the health benefits.
—
Nightingale Healthcare is a privately held, family-owned healthcare management company located in picturesque Bellingham, Washington. Founded in 2014, it has been our mission to serve the communities in which we are located with superior skilled nursing and assisted living services. Our patient-centered approach to care incorporates individualized care plans alongside an unmatched level of compassion, patience, and love.
We proudly operate nursing communities throughout Washington and Oregon. For more information about our nursing communities and the services we provide, please visit our website or contact Nightingale Healthcare directly at 360-656-6609.